For over 20 years, we've provided our clients on the Gold Coast, with a hassle-free service in conveyancing and commercial law that's carefully designed to fit their needs.
When it comes to any proposed business or personal legal issues, you need a law firm that is skilled, accomplished and effective. Our team of experienced commercial and property lawyers on the Gold Coast can provide tailored solutions to address your legal needs.

The Mind Law Group at Carter Green Law Practice on the Gold Coast, are able to assist with estate planning, business succession, business strategy and buying and selling residential and commercial property and other assets, retail and commercial leasing and a myriad of other commercial law services. Our team can help make a complex process a much simpler one when preparing and/or reviewing a contract, transferring ownership or arranging a settlement.
It's important that you consult a lawyer before signing a contract. A failure to obtain proper legal advice beforehand may result in some nasty surprises. With Carter Green Law Practice, we\'re here to support you every step of the way, offering expert advice from top property and commercial lawyers to help you achieve the best outcome.
Real Estate Law & Conveyance
Estate Administration
Buying and Selling of Businesses
Leasing for Lessors and Lessee's of Retail and Commercial Property
Business Succession
Company shares and Units in Unit Trusts
Wills and Estate Planning
Free Consultation
Testimonials
Conducting a property sale or purchase, estate planning or commercial law can be a costly exercise, but doesn\'t always have to be. That's why we provide a cost-competitive service for our clients, which has earned us high praise among the wider Gold Coast community. Click here to see what our clients have to say about us
Really pleased we decided to go with Carter Green for our legal services.
Finally setup in our new home.  We were really impressed with Danielle, her professional and approachable manner made us feel confident that the seemingly endless paperwork was being taken care of. Would definitely used them again. C and M
With pleasure I can highly recommend Carter Green Lawyers in Robina for all your conveyancing needs
I found their service to be second to none, smooth sailing from beginning to end. Danielle, my Para-legal was both professional and highly personable. Nothing was a bother and she always followed up promptly, keeping me informed at every point… service with a smile and great rapport. I would highly recommend Carter Green Lawyers for all your legal needs and will definitely be back if I ever legal services again. Wishing Carter and Green Lawyers all the very best.
Their communication is great and legal knowledge is superb!
Twice I have used Carter Green for Conveyancing and Legal Advice. In both cases they have been extremely efficient, honest and fair. I will continue to use and recommend them.
Carter Green\'s advice, counsel and above all service was of the highest standard and much appreciated
We had a number of difficult matter property matters to resolve and more than a few curve balls thrown at us. Carter Green helped us all the way, consistently providing succinct, professional and practical advice as well always protecting our interests.
I highly recommend their work for experienced service and value for money!
Thank you to Steven King & Carter Green Lawyers for their prompt & proficient service. Their professional help with the conveyancing for the sale of my property was fast and competent. I highly recommend their work for experienced service and value for money!
Our Lawyers
With us, there are no cheap gimmicks. Carter Green Law Practice help you to fully understand your rights and entitlements in a clear and concise manner, to manage inconsistencies and to minimise risk when making big decisions and, most importantly, to help put your mind at ease. As a client, you'll always have regular access to our team.
Auod blanditiis ullam! Libero rerum, unde iste provident nulla, inventore ratione pariatur speriores vitae, odit dignissimos porrolit. Similique suscipit, id ducimus illum corporis pariatur.
Your question is not here?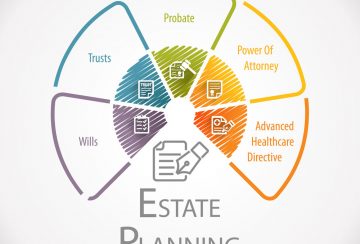 In today's uncertain times, Gold Coast residents are being urged to urgently reassess their wills and estates with the help of Carter Green Law Practice at the Mind Law Group. YES, WE ARE STILL OPEN! And available for phone consults if you are unable to visit us. Check out this blog post which covers our process in developing a succession plan that is right for you.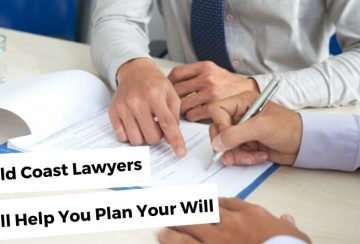 When you walk into a law office or even pick up a law book, the legal jargon can be quite daunting and put you off interacting with a lawyer. But when it comes to estate planning, the earlier, the better. Today we will walk you through the fundamental question that an Estate Planning attorney will […]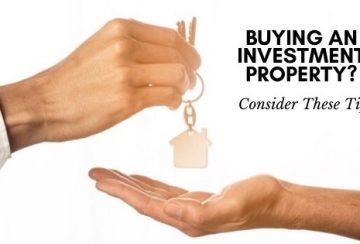 There are many benefits of investing in the Australian property market. No doubt, you have a wide range of options to choose from. We understand that your goal for buying an investment property is to make money, not purchasing a home to live in. Thus, things you must look in for the former option would […]
Contact
Carter Green Law Practice might be a small firm, but we're big on commitment. By using both commercial and practical considerations, allowing for a wider range of options, this helps to protect your interests and that of your loved ones.
To request an appointment, please call the Mind Law Group on (07) 5575 9555 or fill in the form below. We also welcome you to visit our office in Robina to speak to our dedicated team of commercial lawyers.